Neck Support and Neck Pain Relief
Our necks are made up of seven bones and they are stacked one on top of the other. Our neck supports the head and is very mobile as it allows us to see in all directions. Cervical discs absorb shock between our bones in our back and neck. Our spinal cord runs through the centre of our vertebral column. This connects our brain to the rest of our bodies via nerves that pass through spaces between the vertebrae.
What is neck pain
Because the bones, ligaments and muscles of our neck support or head, which allows motion. When there is an abnormality, inflammation or injury, we develop neck pain or stiffness. Many of us are frequently gazing into our computers or staring down at our phones for most of the day. It's no wonder that many of us experience some sort of neck pain or stiffness. Looking down at our computer all day can cause the muscles around our neck joints to become tired and overstretched. Driving for long periods of time might have this same effect.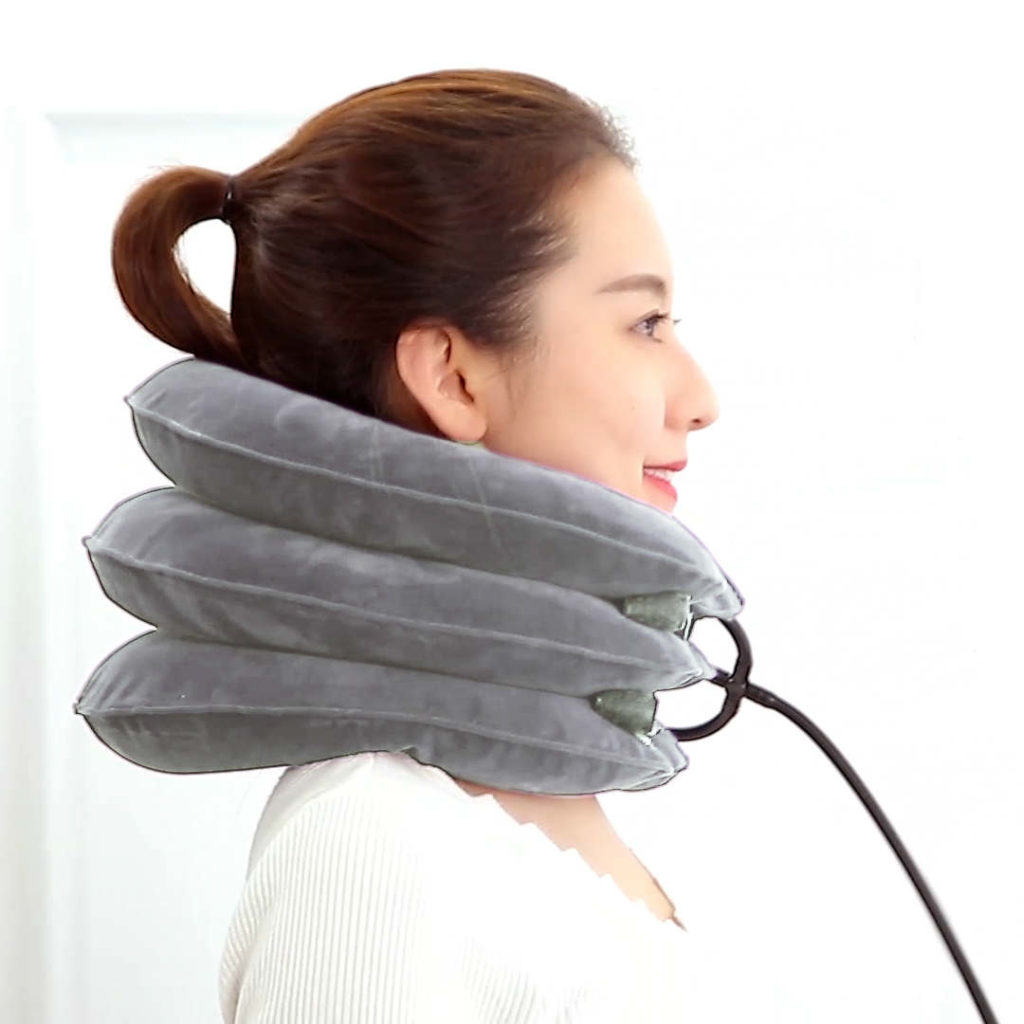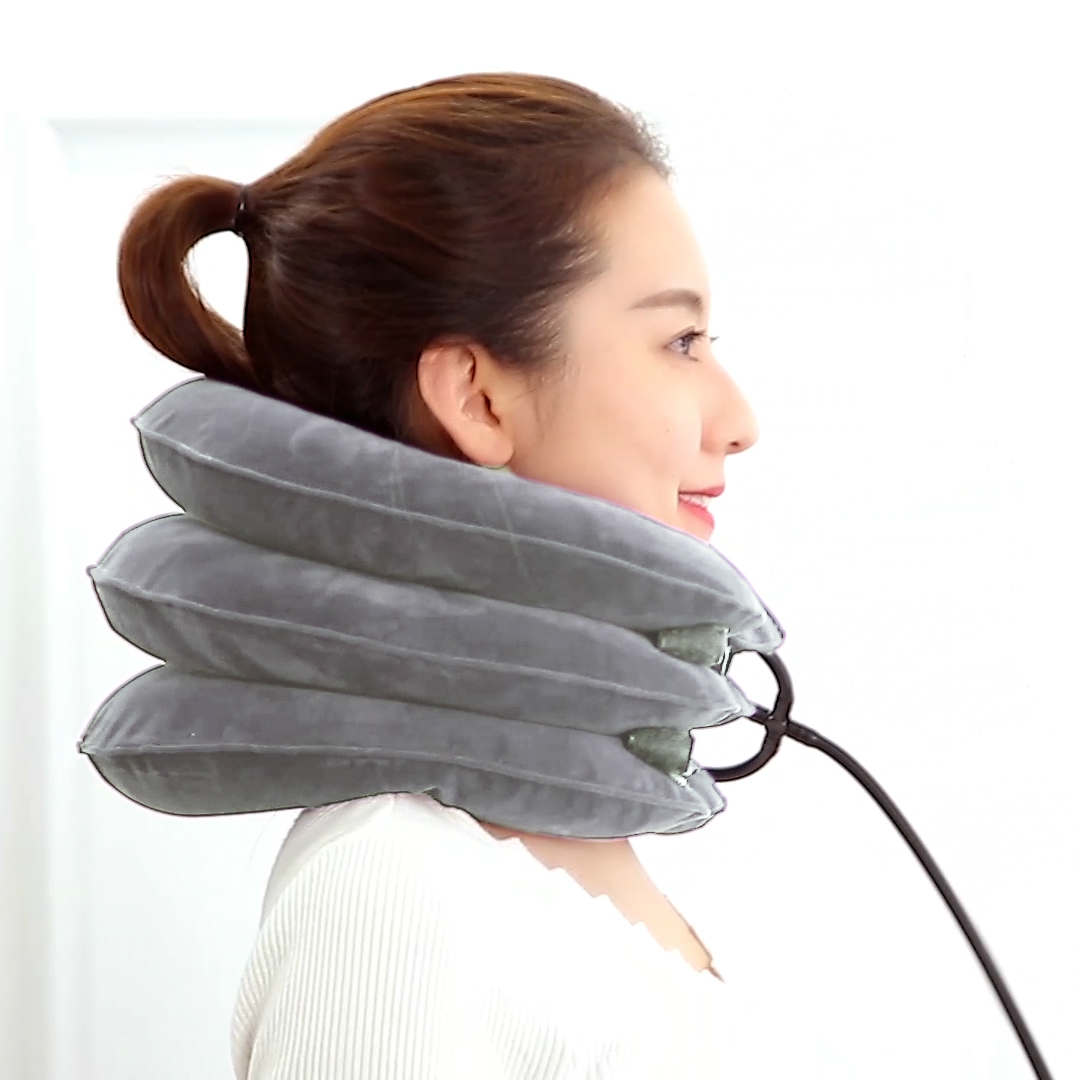 Neck muscle pain is very common and is often due to strains from poor posture or trauma. Arthritis and other degenerative diseases are the most common causes of intense sore neck pain.
You can develop neck muscle pain anywhere from the bottom of your head to the top of your shoulders. Pain might even spread to our upper back or arms, resulting in us seeking the best neck pain relief we can find.
Most neck muscle pain gets better with home care. If you sleep with your neck twisted or stay in one position for too long or even paint the ceiling, you may develop a sore neck. Your doctor may recommend medicine to help relax your muscles to provide neck pain relief. Exercise and physical therapy will help to increase flexibility and also relieve stress. You might find that wearing a special cervical collar to support your neck for a day or two will be of benefit. Using an ice pack or a heat pack can help as well. Gentle stretches or exercises is always a good idea. It might be necessary to stop physical activity while your neck heals temporarily.
Some long term strategies to help provide neck pain relief:
If you experience minor neck pain or stiffness, you can take some simple steps to help relieve it. It might include some of these suggestions below:
Apply ice for the first few days. Then apply heat with a hot compress or heating pad or try taking a hot shower.
Take some time off from sports that may aggravate your symptoms and avoid heavy lifting.
Stop smoking as smoking damages bone structure and also slows healing.
Lose weight
Reduce stress levels by walking, meditation or yoga classes.
Get a massage to help you stay relaxed.
Do gentle exercise to strengthen your shoulder and neck muscles. Slowly stretch your head up and down and from side to side.
Improve your neck posture
Steer clear of making the mistake of cradling your phone between your shoulder and your neck.
Remember to keep changing position. Standing or sitting in one position for too long can cause stiffness.
Put your monitor at eye level to avoid tilting and twisting your head down.
Cervical Traction
Traction of the spine is often called Cervical Traction and it has become a very popular treatment for neck muscle pain. The pressure is eliminated when an expansion is created between your head and spine. A Cervical traction device will gently stretch the neck, reducing pressure on your spine by pulling on the vertebrae. With the right device, it can be done in your own home as part of physical therapy treatment. It can help with neck pain relief, sprains, spasms and tension tightness by relaxing the muscles, which can increase flexibility. It may also be used to help treat and flatten bulging disks.
Studies have found that Cervical Traction can be effective in relieving a sore neck and can improve mobility, range of motion and alignment. This is wonderful for those who have suffered from neck muscle pain and can go about their daily activities with greater ease. Your physical therapist is always helpful when deciding the best method to suit your needs. Manual cervical traction can be done by a physical therapist or over the door. Cervical traction can be used at home. It is important to follow your doctor's safety instruction and recommendations to obtain the best neck pain relief.
Summary
Many of us will experience neck pain or stiffness occasionally. Often this is due to overuse or poor posture. Or sometimes it can be because of an injury from a fall, whiplash or contact sports. Most of the time, neck pain or stiffness is not too serious of a condition and it can be relieved within a few days. In some cases, it will require doctors care as it might indicate serious injury or illness. If neck pain and stiffness continue for more than a week or accompanied by other symptoms that concern us, we should seek medical attention.
The challenge is working out what has triggered neck pain. It could be that we have stayed in one position for a long period of time or slept on our stomach. Once we have worked out what is causing neck stiffness and pain, we can look for ways to prevent it from occurring again. A pain-free neck is like the carefree days of when we were young! Its something we don't appreciate until its gone. It can be unbearable and affect our social life, hobbies, family time and even work productivity. Studies have shown that neck pain can affect more than just our physical body; it can have an impact on our personal mental health as well.