QUALI-TEA – The Importance of Good Tea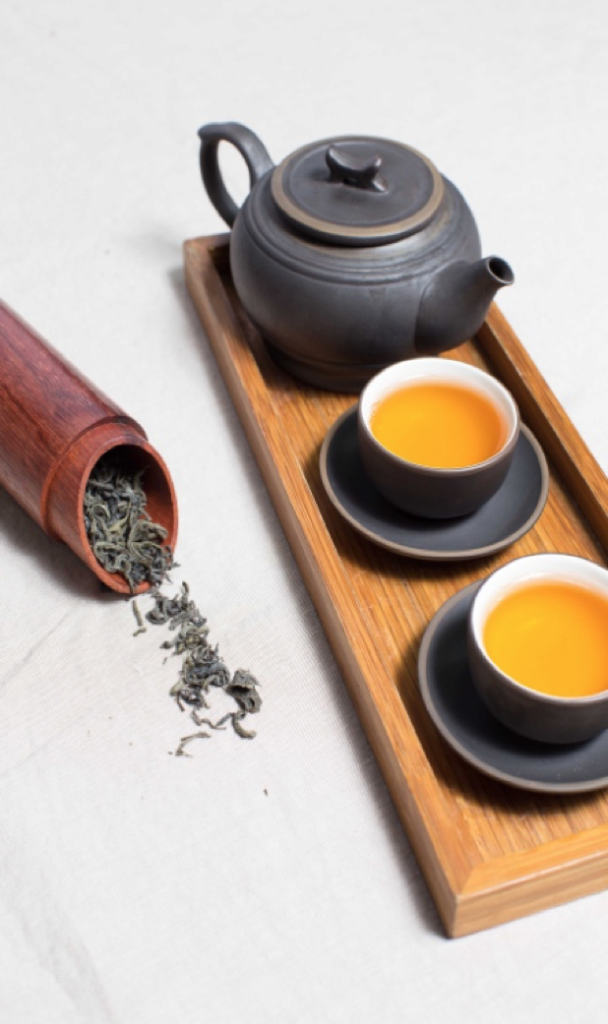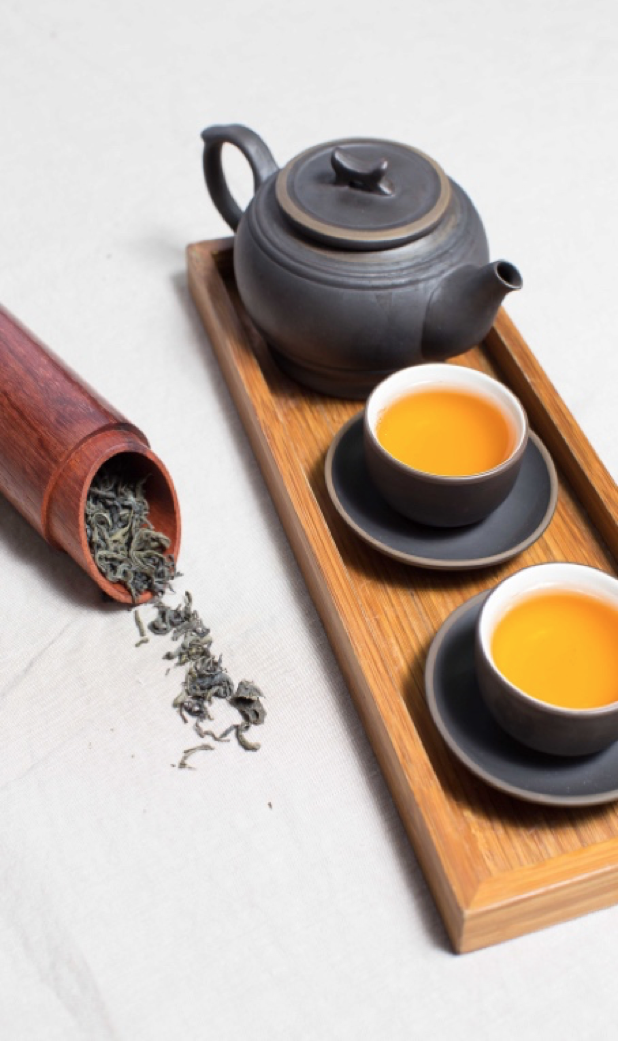 It's fairly common knowledge that the origin of tea dates back to ancient China when Shen Nung named the brew 'cha'. Before long, tea became China's national drink. Tea was then introduced to Europe during the 16th Century by Dutch traders. It quickly became one of the most traded commodities globally and is still one of the most popular beverages in the world today.

While the Chinese still love their green tea, Europeans became the connoisseurs of black tea. When the Europeans realised that green tea didn't reach them in an expected condition, they started to oxidize the leaves naturally before drying them to help retain freshness. This produced a darker colour, and the brew became known as Black Tea, the most popular type of tea in the world now.
Health Benefits of Tea
Science has consistently shown that drinking tea has many different types of health benefits. Tea's primary health-promoting substances are polyphenols, which is known to contain anti-inflammatory and antioxidant properties. This has shown to lower the risk of diabetes and possibly cardiovascular disease over a long period of time. Studies have found that some teas lower cholesterol and help with mental alertness while other teas, namely green tea, can encourage weight loss due to its metabolism-boosting properties. All these benefits make it a great alternative to coffee. In fact, global studies have suggested that drinking 3 or more cups of tea each day could be better than drinking the same amount of water. Your body will be rehydrating as well as gaining benefits from the antioxidants contained within the tea.
Different Types of Tea
White Tea: The least processed tea variety, white tea comes from the Camellia sinensis plant native to China and India and is known for its delicate flavour. Containing the lowest levels of caffeine of any tea, this tea has high fluoride levels, catechins, and tannins that can strengthen teeth and fight plaque. This variety is also the most effective tea in fighting cancer due to its high level of antioxidants.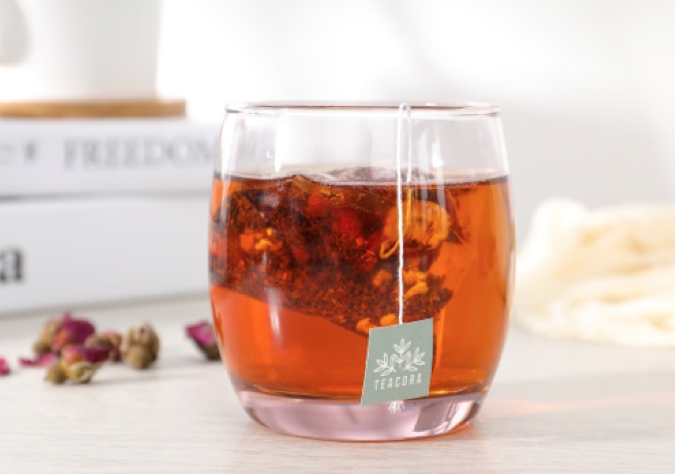 Herbal tea: Herbal tea is similar to white tea and contains a blend of herbs, spices, fruits in addition to tea leaves. It doesn't contain caffeine and is therefore known for its calming properties. The most popular herbal teas include chamomile, peppermint, rooibos, hibiscus, and ginger tea, each with unique benefits.
Green Tea: Originating from China and Japan, green tea leaves can be processed either through pan-firing, roasting, or steaming. This variety has plentiful of flavonoids which have been shown to lower blood pressure and cholesterol levels and reduce blood clotting. It can also boost overall heart health and is known to be anti-inflammatory to keep skin healthy and glowing.
Black Tea: Black tea comes from the same leaves used to make green tea, but the leaves are dried and fermented to give a darker and richer flavour. Although this tea is caffeinated unlike other varieties, it still contains flavonoids to support healthy immune function and help inflammation.
Oolong tea: Another traditional Chinese tea, Oolong tea is made from the same leaves as black and green tea. However, the leaves are more oxidised than green tea and less than black tea. This tea contains I-theanine, which aids with relieving anxiety and increasing alertness. Research has also shown this amino acid can help prevent cognitive disorders, including Parkinson's and Alzheimer's.
How to Enjoy Tea
Whether you're new and trying to familiarise yourself with tea or looking for new, fun ways to experiment with, here are some ways to enjoy your blend of choice.
Try out different styles of brewing: Flavoured teas can taste better with western brewing while pure teas, mostly Japanese and Chinese varieties, may suit an eastern style of brewing.
Add milk, honey or lemon: If you're just getting started with tea and the taste is a bit too bitter or strong for your liking, you can sweeten or mellow it out with other additions. For example, English Breakfast tea is almost exclusively drunk with milk, while green tea can be enjoyed with a dash of lemon. However, Darjeeling and other varieties of green and white teas which are more delicate and should be enjoyed pure.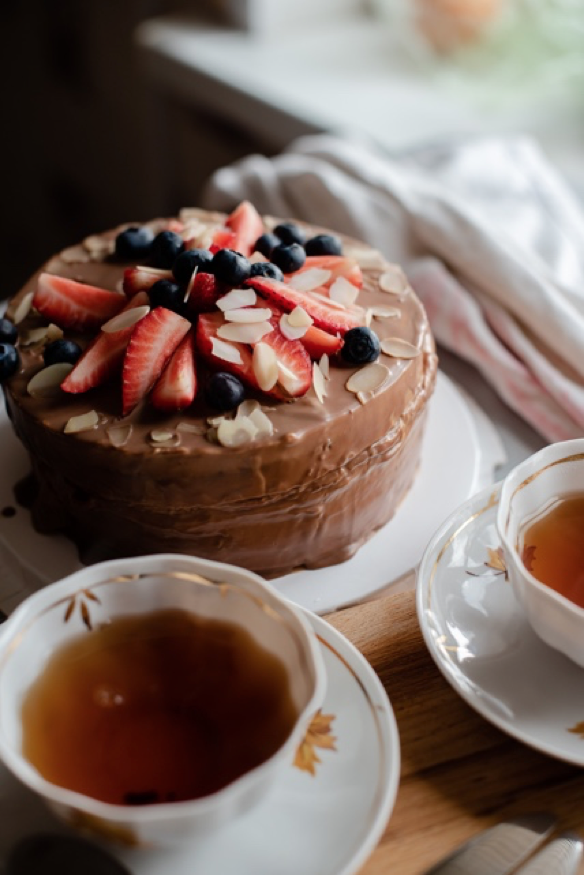 Pair it with your favourite meal: You can also find foods with flavour notes and textures that complement your favourite tea. Some popular pairings include:
White tea: cucumber salad, mild cheese, panna cotta
Green tea: sushi, plant-based salads, chicken, fish and steamed greens
Black tea: red meat, chocolate and rich desserts, pastries
Light oolong: seafood (e.g. scallops, lobster, prawns)
Dark oolong: smoked/ cure meat, roasted vegetables, granola/ muesli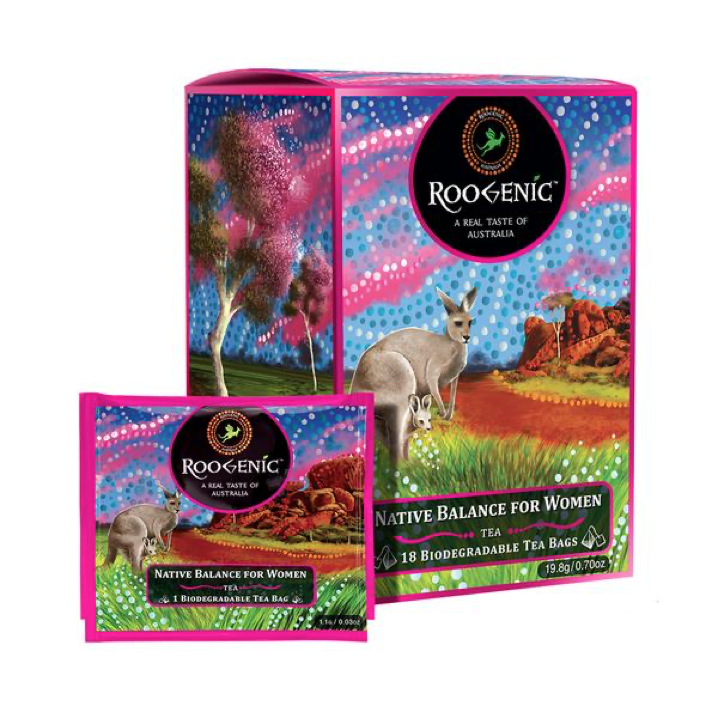 Have you tried Roogenic Tea?
Here at SoHealthy, we absolutely love Roogenic Tea and are not surprised by its continued success from a humble family-run business. Roogenic's experimental mindset and deep understanding of Australian Bush Plants has introduced us to unique flavours packed with health benefits.
Australian made and using organically grown ingredients including Turmeric, Roogenic Tea works with indigenous communities, small Australian farmers, and have the environment at heart with their biodegradable tea bags.
We Aren't the Only People Who Love Roogenic Tea
It's no surprise that they have won 3 Golden Leaf Tea Awards. This is something to be extremely proud of as national and international tea experts judge and score teas from all over Australia. They won First for their Native Relaxation Tea in the Functional Herbal tea category, a remarkable tea with 5 native Australian ingredients. This tea is traditionally used to help get a good night's sleep and can aid with your overall well being.
Some of our favourite products in the Roogenic Tea Range
Native Strawberry Tea and Native Balance for Women Tea – We love the bold berry flavour of the native strawberry tea and knowing that the ingredients are high in antioxidants which can contribute to healthy skin and hair. The Native Balance for Women Tea has a distinct herbal flavour and the ingredients are high in iron, great for those experiencing fatigue or cramps. Our team suggest you combine these two teas and enjoy it either hot or cold as both of these blends have a Citrus-earthy flavour and are wonderful when mixed together. The Super Detox Tea is known to improve gut health while Anti- Inflammitea is said to help with aches and pains and inflammation.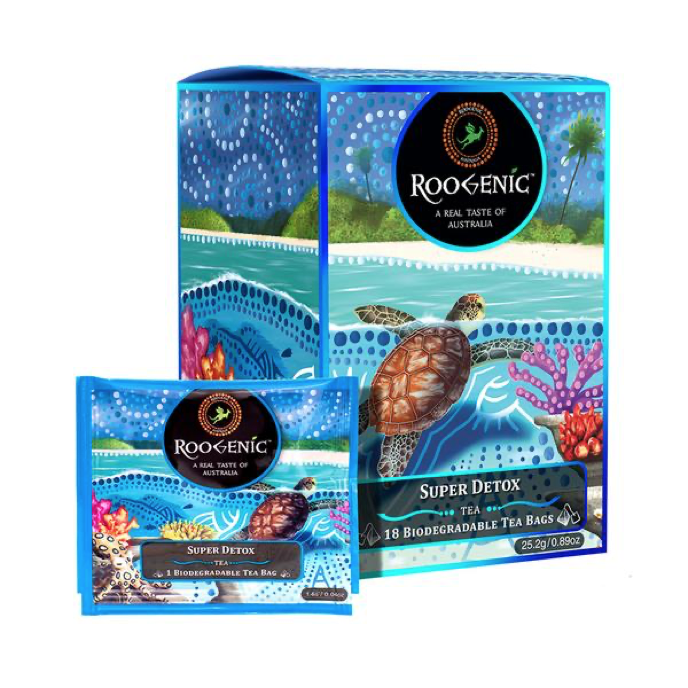 Something Different with your Tea
We love the iced tea refreshing yet straightforward recipe using the Super Detox tea range. Just add 1 large teaspoon of tea to 500ml of boiling water. Allow to brew for 10-15 minutes and drink hot or set aside to chill to make iced tea. For some extra flavour, add 1or 2 tablespoons of fresh lemon juice along with 1-2 tablespoons of honey per cup.
Nothing beats the taste of freshly brewed tea made from fine quality loose leaves. Tea soothes the mind and awakens the senses at any time of the day or night.
View our Range of Australian Roogenic Tea's