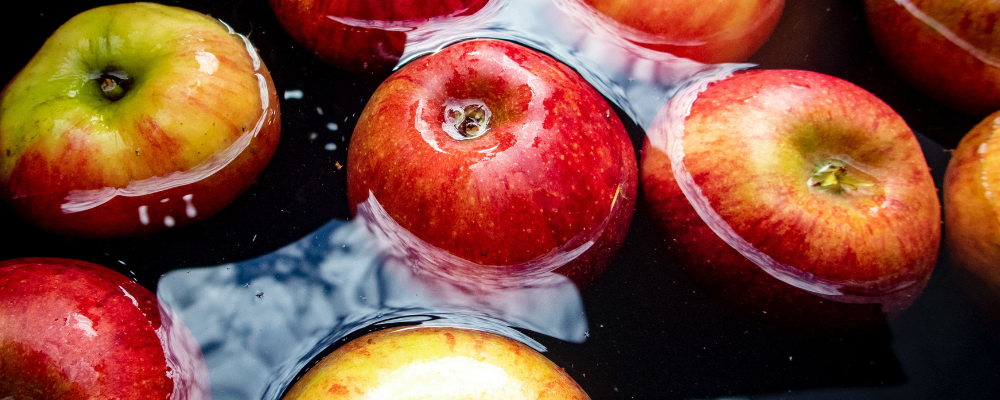 So, what is Apple Cider Vinegar, and how is it made?
Raw apple cider vinegar is made by chopping apples, covering them with water and leaving them at room temperature until the natural sugars ferment and form ethanol. Bacterial fermentation then converts this alcohol into acetic acid. So basically, it is vinegar made from the fermentation of apple juice.
Apple cider vinegar is also known as ACV and is a popular natural remedy, which has been used for centuries in cooking and medicine. For example, ACV was used as a treatment for coughs and other infections in ancient times. Some of the benefits of Apple Cider Vinegar are its various healthful properties, including antimicrobial, antibacterial properties, and antioxidant effects. Today it is one of the most popular natural remedy for a wide range of problems like weight loss, blood sugar, cholesterol, acid reflux, skin care, heart disease and many more health complaints. One study also showed that it could help in fighting cancer cells with a healthy diet. In addition, the acetic acid and amino acids in it is also responsible for cutting belly fat.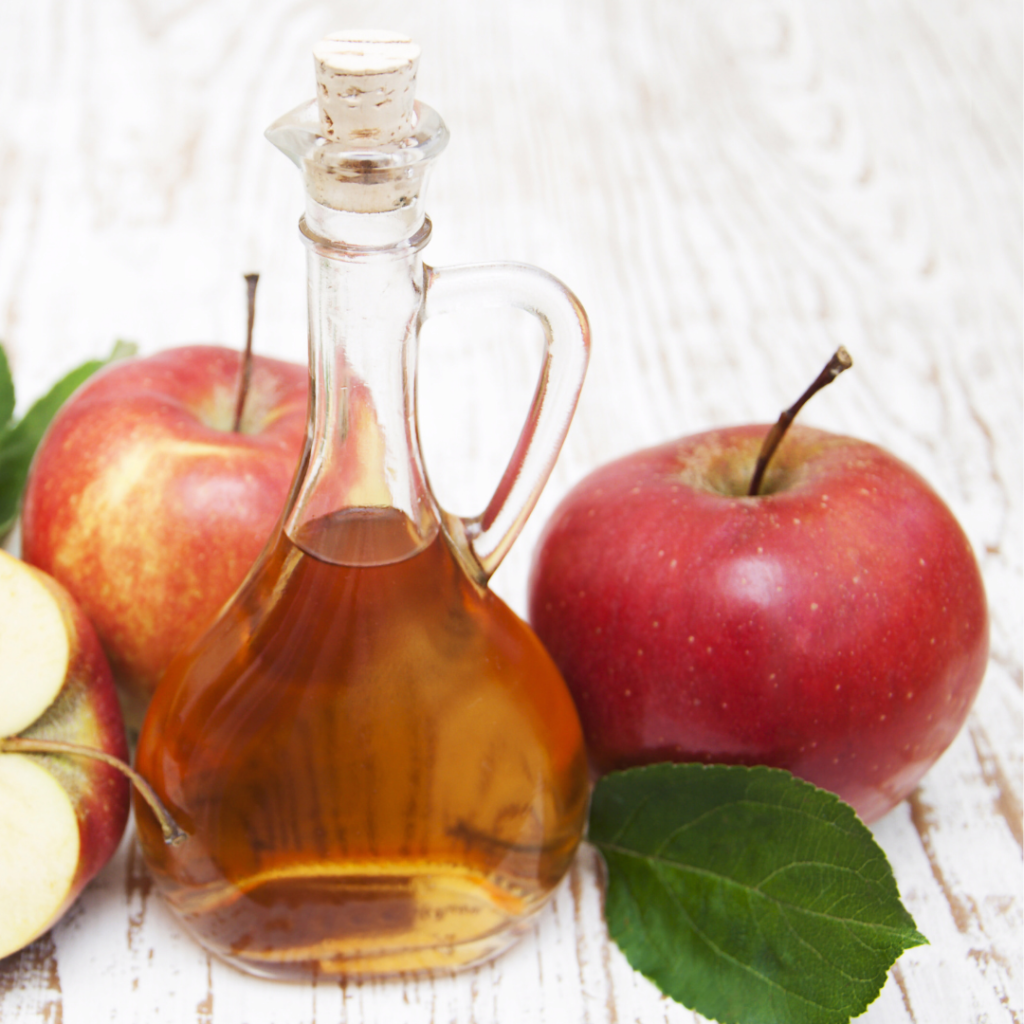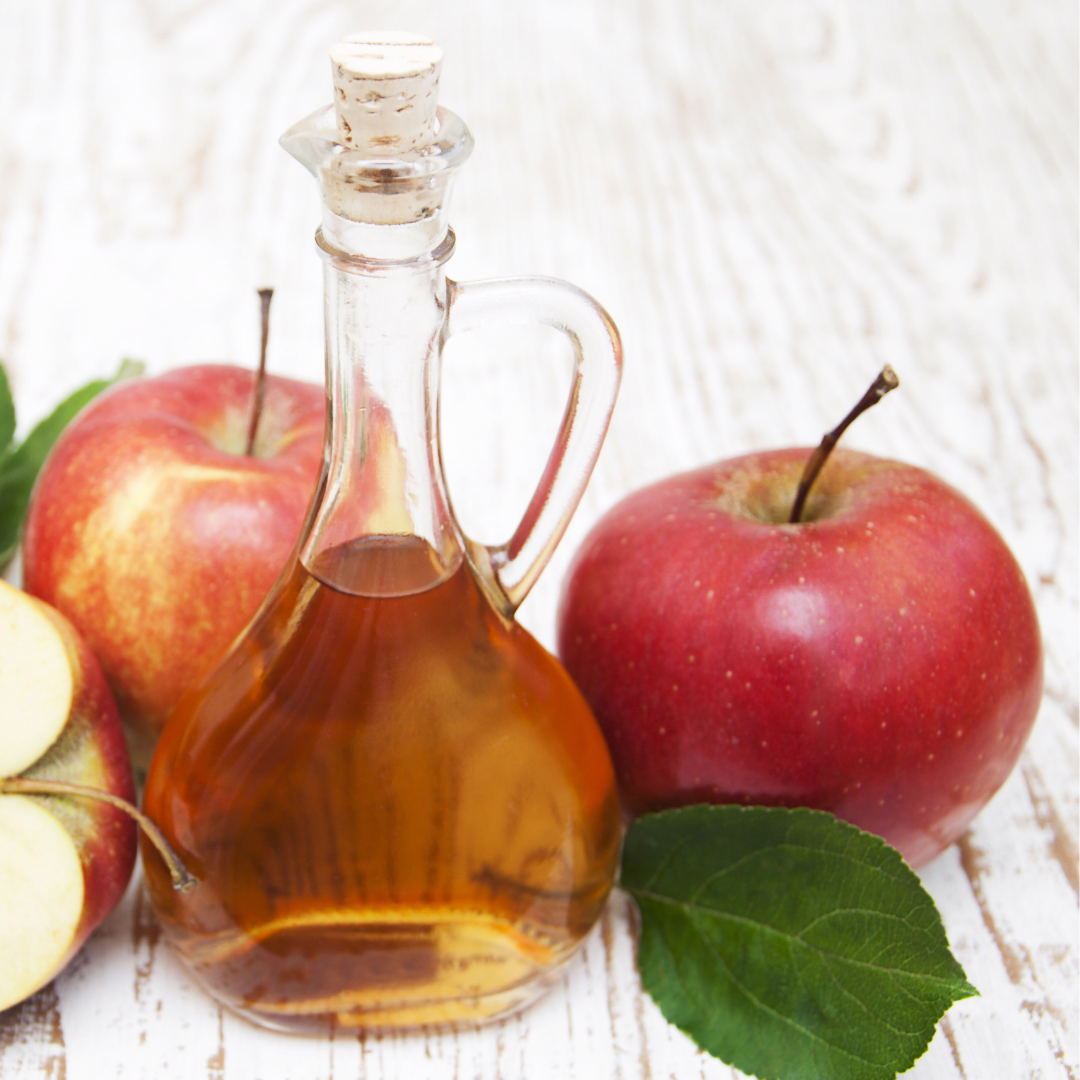 How does apple cider vinegar help in losing body weight?
As most of us know or have heard, ACV can help lose weight. But do you know why ACV can help you lose weight?
Several studies show that using ACV can increase fullness, leading to eating fewer calorie meals and stopping weight gain. This is when ACV is taken with a high card meal to increase the feeling of fullness and causing people to eat fewer calories meals throughout the rest of the day. It also manages blood sugar levels, which keeps the body active for exercise and other activities.
Other health benefits of apple cider vinegar.
Besides weight loss, ACV is also said to decrease cholesterol, improving insulin sensitivity, lowering blood sugar levels, fungal infection, improving symptoms of diabetes. Besides those properties, it is also said to boost skin health and is a common remedy for skin conditions like dry skin and eczema. Diluted Vinegar is also used to wash the face to remove skin irritation, acne, and other bacteria.
Does Apple Cider Vinegar helps in weight loss?
There have been a few evidence of people losing weights using apple cider vinegar. They are also known to help lower blood pressure, blood sugar levels and reduce insulin level. Very rarely, a product can be effective by simply adding or subtracting single foods or ingredients. Long-term weight loss is created by getting a helpful and supportive diet, lifestyle habits, and frequent exercises.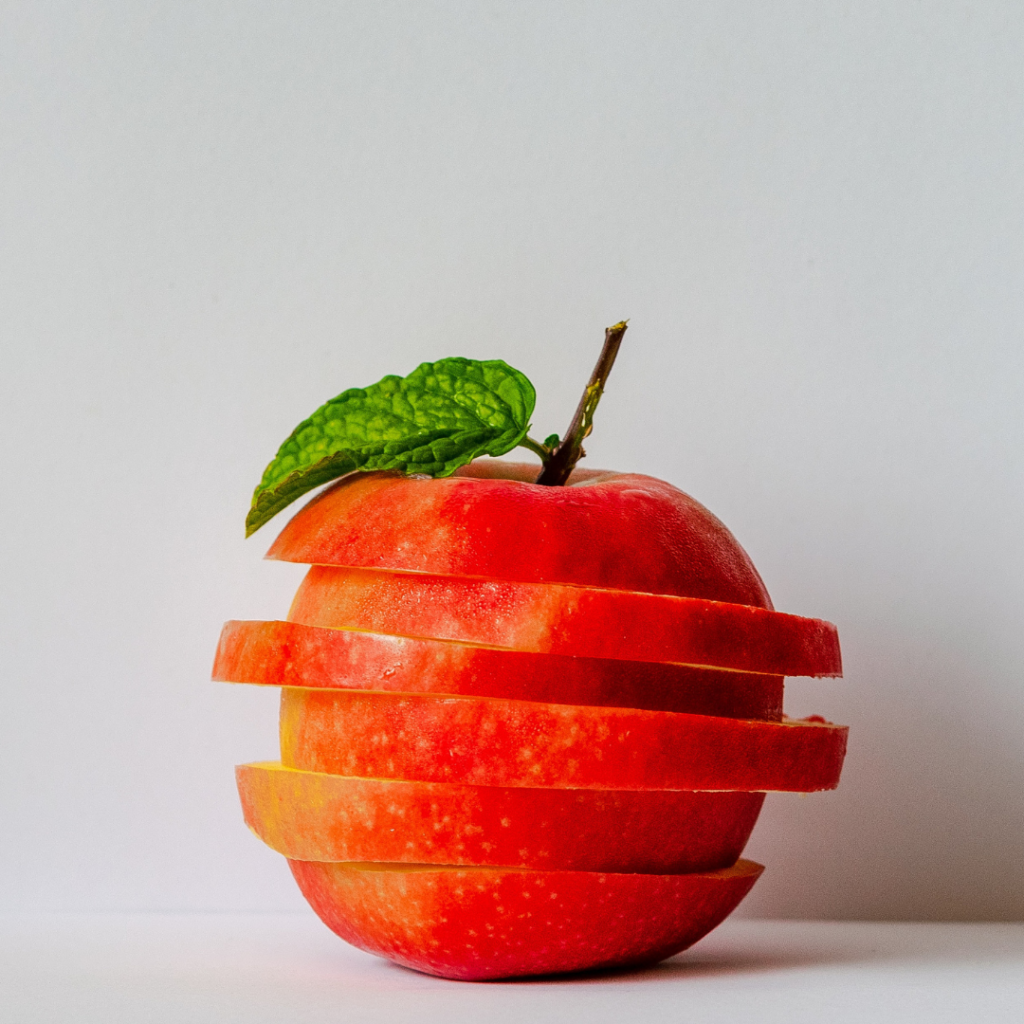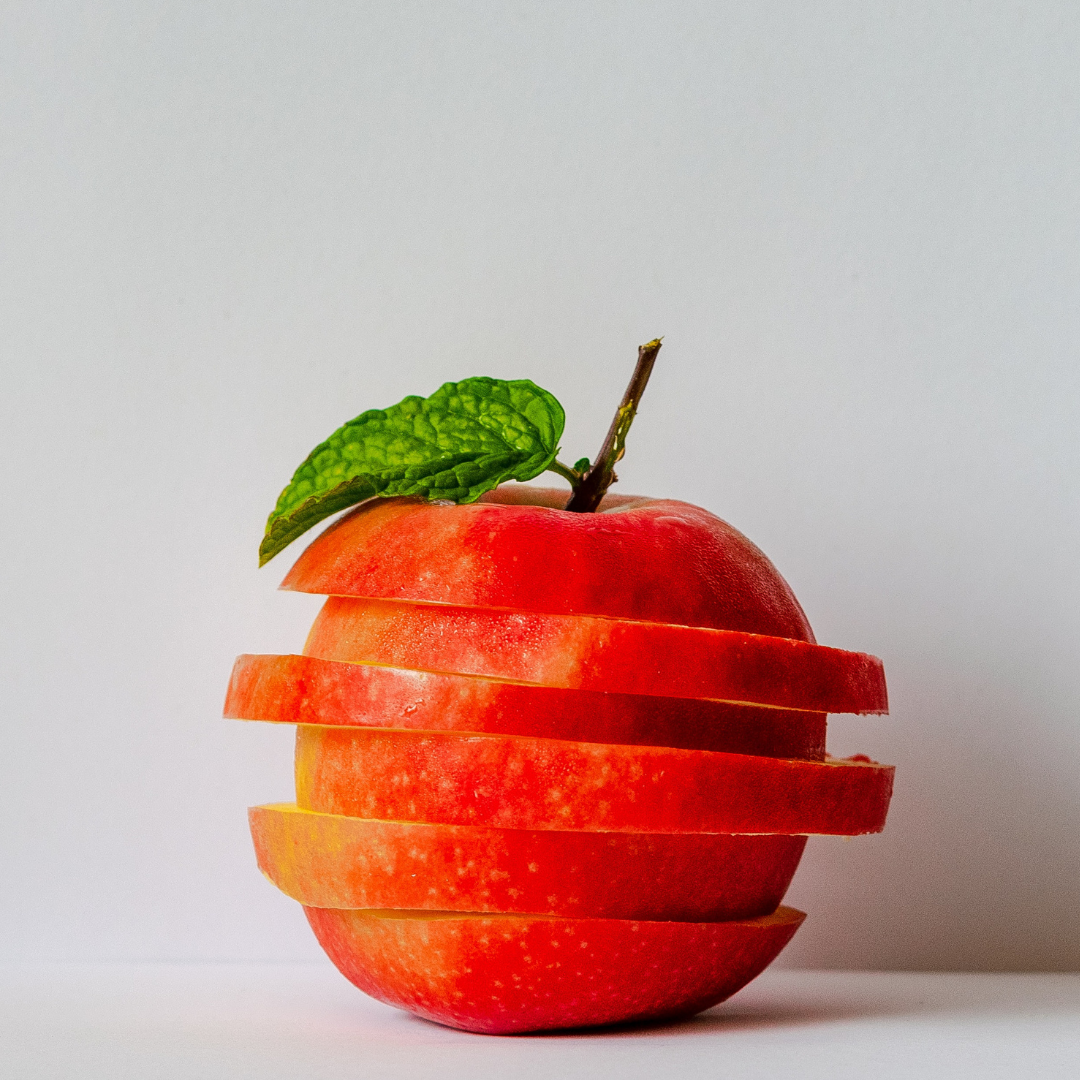 What is the Nutritional Value of Apple cider vinegar?
When you look at the nutritional facts at the back of the Apple Cider Vinegar bottle, you probably won't find much. It does not have a high amount of vitamins and minerals. However, it does contain Acetic acid, which is said to have a variety of health benefits, and it also contains antioxidants that can prevent damage to body cells. The natural probiotics present are also said to help with gut health and the immune system.
How do you Drink Apple Cider Vinegar?
You can stir it into a glass of water, drink it before meals, or mix it with oil to make a salad dressing.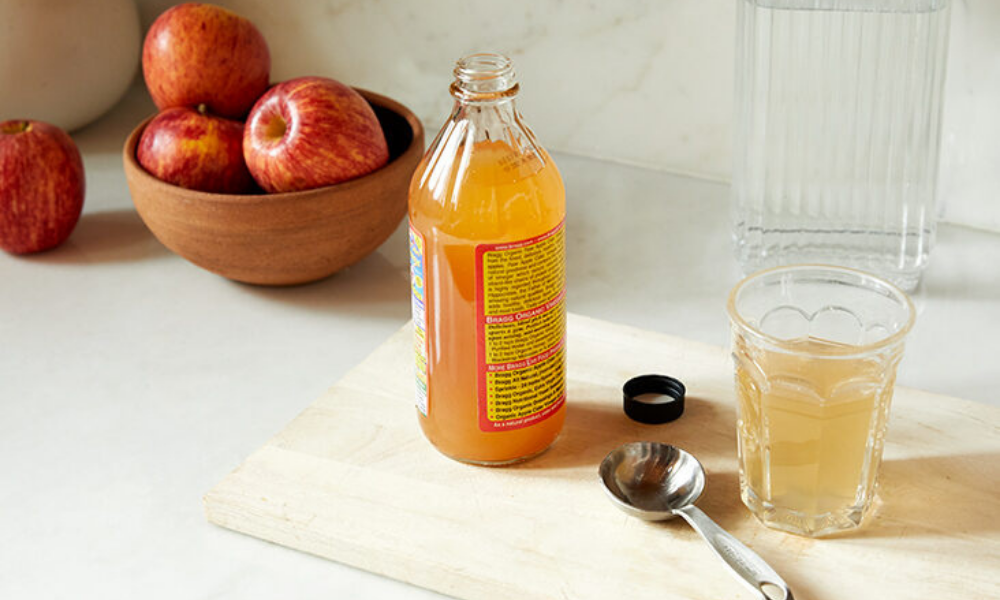 What is the proper dosage for consuming Apple Cider Vinegar?
With its many potential uses, it can be challenging to know how much ACV to take each day. But most people suggest taking two tablespoons of apple cider vinegar once a day if you are on a vigorous route to lose weight. If you are trying to control your weight doctor, recommend using one tablespoon of apple cider vinegar a day. Studies had shown that when people with obesity took one tablespoon of ACV, it led to a loss of 1.2 kg. At the same time, people who took two tablespoons led to a loss of 1.7 kg. This was from an experiment conducted for just three months, and the result may also vary from person to person.
What are the alternatives to Apple Cider Vinegar?
Those who have tried it before know that apple cider vinegar has a robust and unpleasant flavour and acidity. So the usual way of drinking it is you dilute it with water and drink it. But the taste is sometimes very acidic and tart, so most people who try it just quit after the first few tries because of this main reason. But here are some alternative ways to drink ACV or alternative products to apple cider vinegar.
Due to apple cider vinegar having such a strong flavour. Goli, a company from California, USA, has come up with a brilliant, easy and fun way to take ACV. The ACV they do is in a gummy form and has added vitamins and minerals like Pomegranate, Beetroot, Vitamin B12, Pectin to boost the effectiveness and taste of Apple cider vinegar. Unlike other gummies in the market, they are not made with gelatin but are made with fruit peels and pectin, making them vegan friendly. Click here to shop goli products from SoHealthy.
2. Sweeten it up with honey
When drinking ACV, you can always sweeten it up by adding a bit of honey and lemon juice. Or you can dilute it with warm water and add a bit of honey to it. Of course, you can also sweeten it up by adding other fruit juice.
3.Using it as a salad dressing
In the context of food, the easiest way to use it is a salad that uses vinegar dressing. Try using in one of your salads instead of using balsamic vinegar or white vinegar with olive oil for your food preparation.
4. Passion Fruit Vinegar
Another alternative would be to use completely different cider vinegar drinks than ACV itself. There are few other fruit vinegar in the market that include all the benefits of raw fruits and are somewhat easy to drink. But vinegar-like passion fruit vinegar is very hard to find and cost a lot more than ACV, which is readily available in any grocery store.
What are the side effects of apple cider vinegar?
Now we all know how ACV is good, and it helps with weight loss and digestion, but what are the side effects of ACV? Because ACV has a high acidic content, drinking much of it can damage your teeth, leave a burning sensation on your throat, and cause an upset stomach, same as other effects of vinegar. In addition, since ACV flushes out and clears digestion frequently, it can also cause the loss of potassium which in turn can cause your muscles not to work as they should. Also, using too much ACV can cause deficient blood sugar levels, which is not great for the body and can make the body prone to heart disease. Most of the study is based on a short amount of time and is very relevant to individuals and are potential health benefits of ACV.
In short, ACV probably won't hurt you. You can try it because it's calorie-free, adds lots of flavour to food, and has health benefits. But simply relying on it without changing your diet and lifestyle is not going to cure everything.
Some Frequently asked questions about ACV?
How many calories does Apple Cider Vinegar contain?
Apple cider vinegar only contains about three calories per tablespoon, which is very low.
How do you store apple cider vinegar?
Vinegar, in general, has an almost indefinite shelf life, and it is said that even if your vinegar changes appearance, it is still okay to be used. Same with apple cider vinegar is that you do not have to refrigerate ACV, and it will last for a very long time no matter what different varieties you are using.
What is the maximum dosage of ACV I can take?
It is recommended that you start with a common dosage of 1 tablespoon a day and gradually increase it to a maximum of 2 tablespoons of apple cider vinegar a day.
Does ACV help in Blood sugar control?
A study has shown that a study in people with diabetes have reported that vinegar consumption before bed bedtime has reduced fasting blood sugar by 4%.
What does the mother of vinegar mean?
First, yeast is added to apple juice to start the fermentation process and turn them into alcohol. Then bacteria is added, which converts alcohol into acetic acid. This bacteria is known as the mother.
Can I use white vinegar instead of ACV?
All vinegar has acidic nature. White vinegar has a high acidic content compared to ACV. Also, ACV is rich in acetic acid, which provides most of the health benefits.