The Greeks used it for improving their memory, the Romans used it to improve their fidelity and people around the world use it to improve their chances against mosquitoes. It's one of the hundreds of plants used for millennia that are making waves in essential oils today.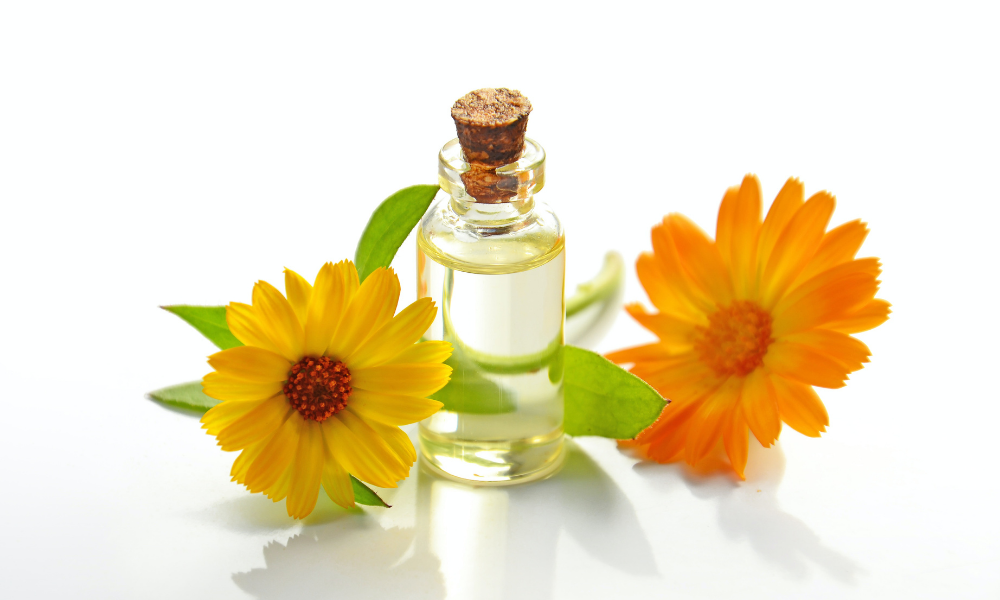 Focusing on Rosemary
Students heading to an exam in 2021 might look a bit odd wearing a crown of rosemary with their Levi's. But go back a few thousand years, when the scientists, mathematicians and philosophers were Greece's mighty achievers, and a rosemary garland is exactly what you'd see. The Greek scholars believed the herb boosted concentration, and the world-renowned playwright Shakespeare did, too. That's why in Hamlet, Ophelia says, "There's rosemary, that's for remembrance."
Recent research also backs the Greek academics belief behind natural extracts. Focus, concentration, memory were all boosted when students smelt the fresh scent of rosemary, peppermint, chamomile and lavender essential oils. A study from Northumbria University in the UK discovered pupils exposed to the aroma of essential oils for focus, concentration, memory achieved five to seven percent better results in memory tests.
Essential Oils to Make Mosquitoes Buzz Off
But that's not all rosemary is good for. Cornell University found that a dilution of 12.5 percent of rosemary essential oil repelled all pesky mosquitoes for 90 minutes. Now that's something to be thankful for on a BBQ night.
See how you get on with essential oils for focus, concentration and memory boosting. Acacia 'Focus' uses 100 percent organic natural essential oils consisting of rosemary, lemon, peppermint, bergamot and sage.
In the Name of Love
The heavenly floral scent of ylang ylang is a lover's not-so-secret ingredient. On a couple's wedding evening in Indonesia, ylang ylang flower petals are scattered across the marital bed with the promise of a blissful night ahead. One of the oils for emotions and love, ylang ylang has not gone unnoticed in the West. The French fashion seductress Coco Chanel was only too aware of the impact this fragrant flower has on men. That's why she bottled it for her perfume, Bois des Îles, a century ago.
Cinnamon is another delicious aphrodisiac, causing our bodies to heat up when eaten. Not only that, but the scent is divine when adding 1-2 drops of oil to your bath water. Mix it with ylang ylang oil and who knows what could happen. But you could find out…
Try Acacia 'Love' essential oils for emotions of lust with ylang ylang, cinnamon, patchouli, geranium and lavender.
Oils for Emotions and Energy
If you're looking to boost your mood after a heavy day at work, look no further than the plants and herbs used by indigenous people around the world.
As used by the First Nations indigenous people of Canada, cedarwood is one of several mood-lifting essential oils for emotions. The locals burn the plant to drive out negative energy from a house or building and welcome in positive energy instead. Cedarwood with its vitamin C properties was used in those harsh Canadian winters, when fresh fruit and veggies were scarce, to fight against scurvy.
Closer to home, the indigenous Australians have been using the Australian sandalwood's natural medicine for millennia. Poultices of ground sandalwood and herbs help treat topical cuts and infections due to the plant's anti-inflammatory and anti-oxidant properties. In essential oils, sandalwood is primarily used for its calming herbal remedies and feel-good energy. So it's little wonder the woody floral scent of sandalwood is used in spas worldwide.
Try Acacia essential oil blend 'Blissful' with its essential oils for emotions and energy-boosting results. Featuring lime, sweet orange, patchouli, geranium, cedarwood atlas and sandalwood.
The Essential Oil Wonder 'Drug'
Egyptian kings were buried with it and Christian ones born with it. It's an alternative medicine that has been claimed to help with everything from asthma to impotence. And it's as expensive as gold.
It is frankincense. (Tutankhamun had a vial in his tomb.) While we can't verify the health claims made throughout the centuries, we can say that essential oils for sleep use frankincense for their calming properties.
Try the Acacia 'Sleep Well' essential oils for sleep blend with frankincense oil, lavender, tea tree, cinnamon and rosemary.
If you're feeling anxious, try Acacia 'Daydream' Essential Oils blend with lavender, geranium, sweet orange, mandarin, German chamomile and rosalina.
A good night's sleep
Suffering from anxiety and stress can lead to a night of tossing and turning, but lavender, chamomile and frankincense essential oils for sleep can help. Diffuse them in your bedroom or pop a few drops on your pillow. It's even better if you add a few drops to hot water in the bath for a relaxing soak beforehand.
How do essential oils work?
This is the tricky part. Science hasn't been able to come up with a concrete answer. One theory is that when natural essential oils are inhaled their aromatic compounds can stimulate the nervous system and the limbic system which controls our emotions.
How do you use essential oils?
Never put undiluted essential oils directly onto your skin. Instead, inhale them from a cloth, bracelet or use a diffuser or humidifier.
Frances Fewell, director of the Institute for Complementary Medicine, warns: "You should never apply any sort of essential oil directly to the skin without diluting it first in a suitable carrier oil. Tea tree oil has become very popular, and many people have started applying it directly to deal with acne and skin infections. In fact, this is a very aggressive oil. The skin can dry out, blister or form a rash."
Can I put tea tree oil on my skin?
Indigenous Australians have been using Australian tea tree oil leaves for years as an antiseptic. But using the oil directly on the skin undiluted is a no-no. Make sure you follow the essential oil instructions properly and buy a carrier oil to mix it with if you're going to massage it onto your body.
What else can essential oils be safely used for?
Besides essential oils for sleep, essential oils for anxiety, and essential oils for emotions, there are many uses for them.
Ever woken up in the middle of the night scratching? That could be from bed bugs. The application methods to rid yourself of the little blighters include spraying the tea tree oil directly onto the bed bugs. Yet because it has to be undiluted, it is harmful to human skin (not to mention expensive). So you're probably best going for a bed bug spray with active ingredients.
However, you can use patchouli to get rid of other pests – clothes moths. Add a few drops of the essential oil onto some fabric and pop it into your wardrobe.
If you'd like to see how your senses react to essential oils, check out SoHealthy's full range of essential oils from Acacia Aromatherapy.