"Eating Chocolate is bad for you" We have been hearing this since we were a kid and now how everybody is praising about the health benefits of chocolate. One of the most desired food in the world, most of us love chocolate. Why not, right? Most of us would pick chocolate over vegetables any time of the day. But how exactly healthy are chocolates? Is it okay to eat them every day? What are the health benefits of chocolate? Don't worry; this article is all about this answering all the facts, benefits, myths and risks of having chocolate every day.
A brief history of chocolate?
One of the main ingredients present in chocolate is cacao. Cacao comes from the cacao tree, which is native to Central and South America. The fruits of this tree are called pods, and each pod contains about 40 cacao beans. The beans from the pods are dried and roasted to create cocoa beans for chocolate. The history of chocolate can be traced back to the Mayans in Southern Mexico. And it was used as a bitter beverage for celebrations. Later on, the bitter chocolate drinking recipe arrived in Spain, and it spread all across Europe. And the Europeans made their variety separating cocoa powder and cocoa butter to make hot chocolate with sugar, milk, cinnamon, and other flavours. Then slowly, companies like Nestle, Mars started mass-producing milk chocolate and has since become a popular product that millions of people enjoy every day, thanks to its unique, rich, and sweet taste.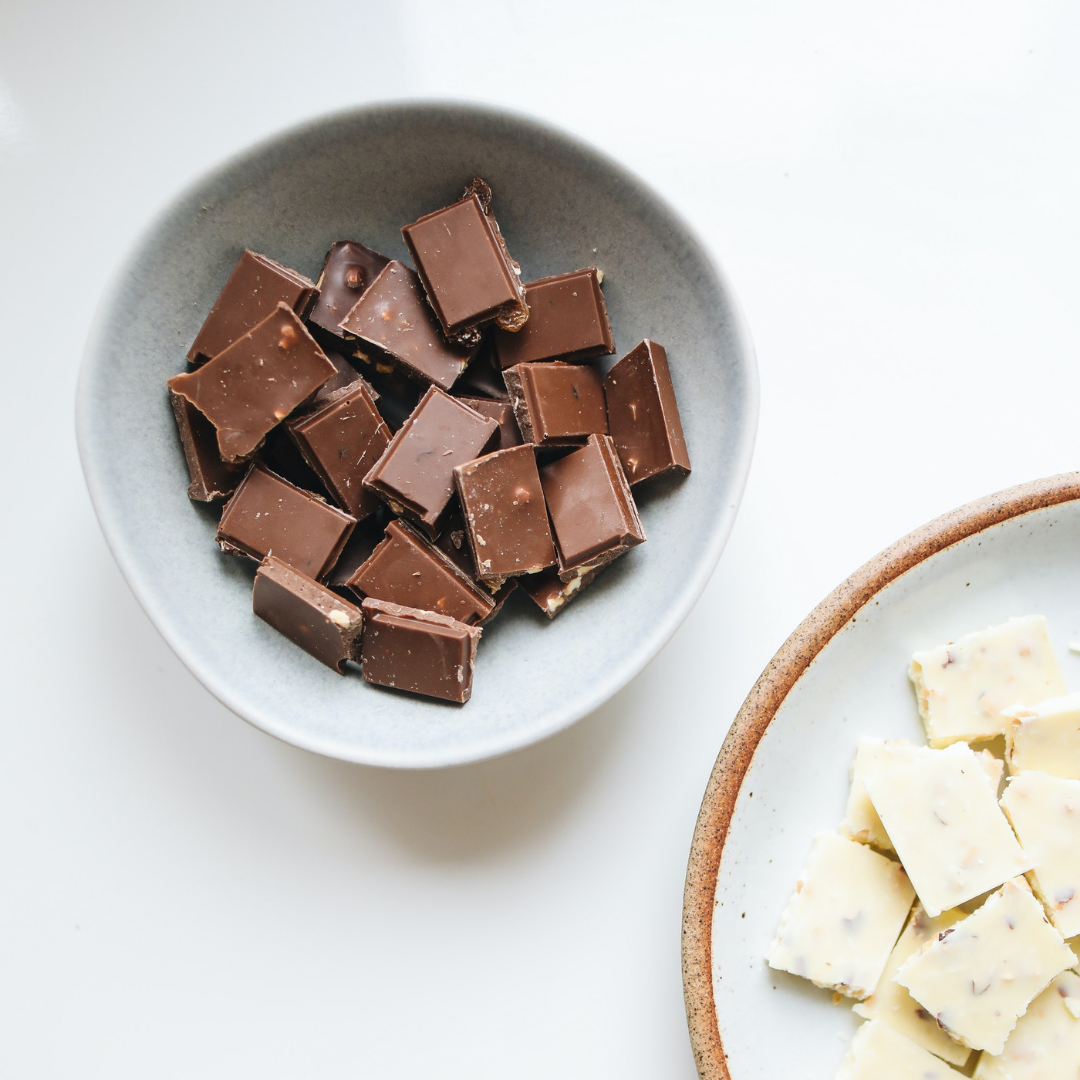 How good is chocolate for your health?

Chocolate for the past decade has always been associated with sugar, fats, weight gain and diabetes. But this is not entirely true. Chocolate has some great health benefits as well. Chocolate's antioxidant properties potentially may have a range of health benefits in the human body. Among the most beneficial is a cocoa flavanol called epicatechin, mostly present in dark chocolates. The higher the cocoa content, the more cocoa flavanol, the more benefits there are. Dark chocolate also contains less fat and sugar compared to milk chocolate and white chocolate.
1. It helps with cholesterol
The researchers found out that chocolate bars containing plant sterols (PS) and cocoa flavanols (CF) in a low-fat diet and moderate exercise may support cardiovascular health by lowering cholesterol and improving blood pressure. These beneficial flavonoids in dark chocolate react with the artery lining and help relax them, which helps in lowering oxidising LDL cholesterol. This can reduce the risk of heart disease and cardiovascular disease.
2. Helps with cognitive brain function
The researchers found that hot cocoa helped improve blood flow to parts of the brain where it was needed. Different brain areas need more energy to complete their tasks, and they also need greater blood flow. This relationship is called neurovascular coupling. It also contains stimulants like theobromine and caffeine.
3. Can reduce the risk of stroke
Since cocoa contains flavonoids, which help keep blood pumping smoothly to your heart, promoting heart health as they contain more oxidants. A study in Canada showed that people who ate one serving of chocolate were 22 percent less likely to experience a stroke than those who did not. The result also showed that those who had about two ounces of chocolate intake in a week were 46 percent less likely to experience a heart attack.
4. Can help reduce stress
Chocolate is said to decrease the hormone cortisol levels, which is responsible for stirring up stress. So to live stress-free, enjoy some pieces of chocolate every day.
5. Boost athletic performance by boosting oxygen availability
Scientists believe that the health benefits of dark chocolate, in this case, is that it contains cocoa flavonols known as epicatechins, which can enhance the release of nitric oxide in the body, which can boost oxygen availability during fitness training and help athletes.
6. Can protect you from the sun
Benefits of chocolate with high flavanol levels are said to double your protection against sunshine. So you can still enjoy chocolates and not worry about sunburns.
7. Could prevent inflammation
Ah, how eating chocolate always seems to help us feel better. Inflammation is the immune system's natural response to fight off germs. And since chocolate has a lot of chemicals that contain anti-inflammatory properties, it seems like instead of feeling ill, eating chocolate will prevent you from feeling ill.
Effects of Cocoa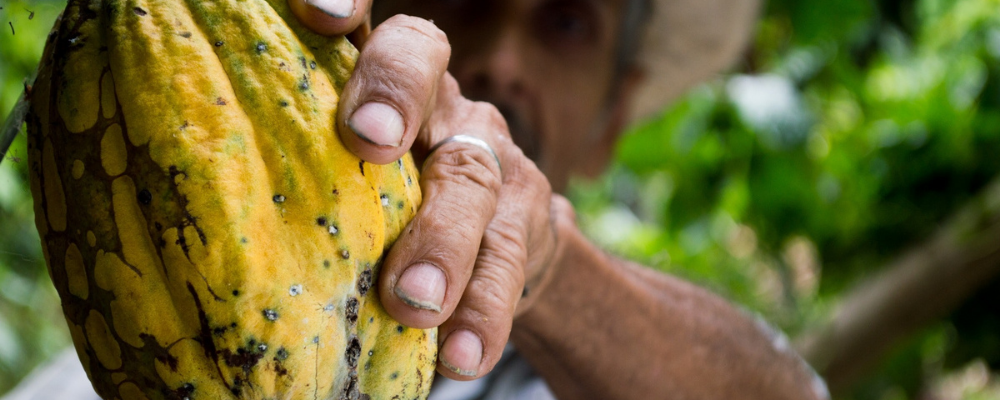 Cocoa comes from the Spanish word cacao. The benefit of Cocoa is that it contains a flavanol called epicatechin, which is a good antioxidant and has great benefits to the human body. Consumption of flavanol-rich cocoa acutely increases microcirculation of blood in human skin. A cocoa beverage with 320 g flavanols improves skin elasticity and reduces wrinkles in a trial on 64 women. Similarly, flavanol-rich cocoa improved blood circulation and partly reversed skin damage caused by smoking in a small trial on 11 smokers.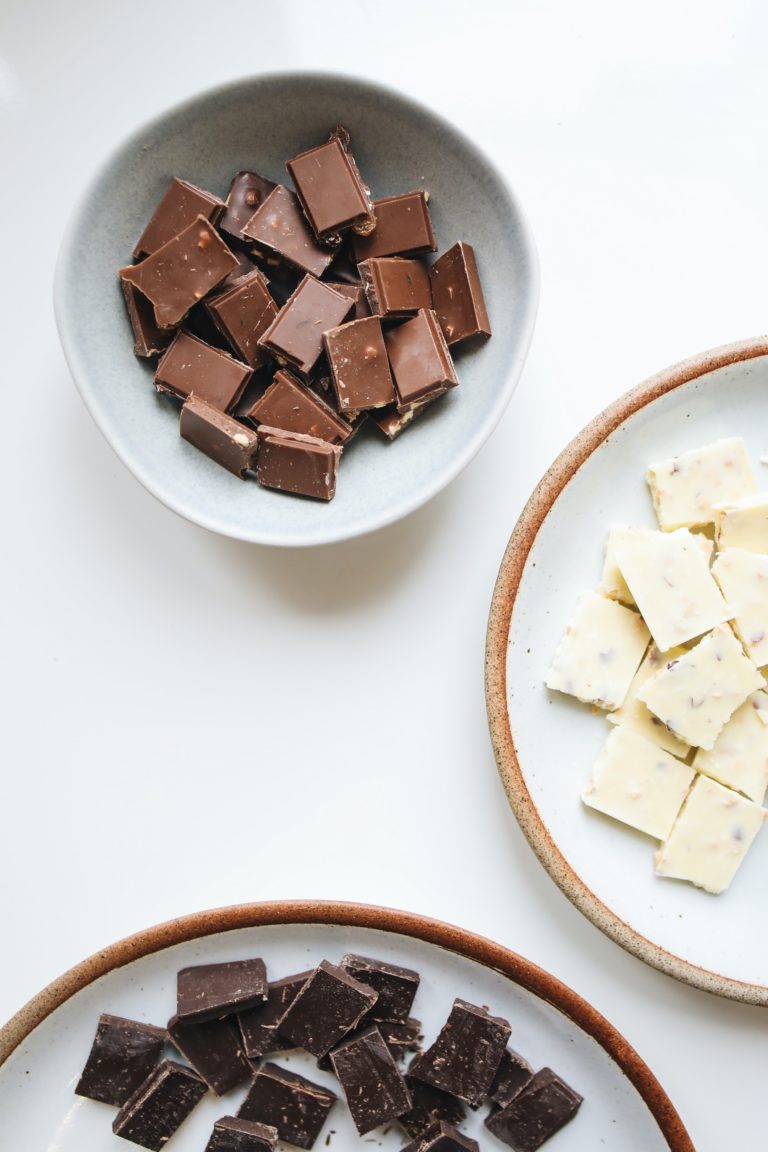 Since millions of consumers enjoy chocolate everywhere, different types of chocolate are found according to people's tastes and needs. They are classified as different types according to cocoa, cocoa butter, sugar, milk contents and more. The most common types of chocolates are:
Dark chocolate: Dark chocolate contain a high concentration of cocoa. It also contains sugar and cocoa butter as well. The cocoa concentration in dark chocolate can range from 50%-90, and they contain minimal milk solids. They are bitter in taste compared with milk chocolate and white chocolate.
Milk Chocolate: Milk chocolate is the most popular type of chocolate. It usually contains about 10 percent -30 percent cacao mixed with sugar and milk or milk solids. It is much sweeter than dark chocolates and has lighter colour compared to dark chocolate.
White Chocolate: White chocolate contains zero percentage of cocoa products besides cocoa butter. Hence it has a minimal chocolatey taste but a more similar taste to that of vanilla. It has a fairly high sugar content compared to other chocolates.
Cocoa Powder: It is the product after removing all the cocoa butter out. Most of the cocoa powders have 100% cacao with no sugar mixed in them. Best to mix in dough and batters and chocolate ice cream as well.

Loving Earth is an Aussie company based in Melbourne. They source their raw cacao from the Ashaninka community, the Peruvian Amazon, the largest indigenous community in Peru. They started in 2007. They started by renting a little bakery at night to make chocolate, operating the whole business from home, and wrapping the bar in their kitchen. Their purpose is to make the products they make that honours indigenous people and the Earth and ecosystem where they are grown. This is vital in their mission to build a sustainable life for themselves and sustainable use of the rainforest.
One of the critical relationships of Loving Earth is with the Ashaninka community of Peru, who grow their cacao at the basins of the Amazon River. The Ashaninka community grows and harvests the Amazonico Criollo Cacao beans. This cacao is very precious due to the rise in planting hybridised beans that grow faster and are more abundant in producing beans than Amazonico Criollo Cacao beans; however, these hybrid beans don't have the same quality or depth of flavour.
Their purpose is to make the foods they provide to consumers honour both the Indigenous people, the Earth and ecosystems. Their vision is to manufacture the products they develop back to the Ashaninka communities, which grow and process the raw materials. It is mostly done to add more value to their work and increase their revenue for their families.
You can buy loving earth products from our website here.
What happens when you overeat chocolate.
When done in excess quantity, everything can be harmful, and it is the same with chocolate. The cocoa bean can provide powerful health benefits, especially protection against heart diseases, maintaining blood pressure, stress relief and brain function. But this does not mean that you eat chocolate every day, as it is still loaded with many calories and easy to keep on eating. It is good to maintain a daily dose of 3-4 squares or tabs of chocolate a couple of times a week for those chocolate cravings or drink it as a hot cocoa drink with no sugar.
Of course, this doesn't mean you should go out and consume lots of chocolate every day. It is still loaded with high calories and is very easy to overeat. Saying that most of the chocolates you find in the supermarket is not healthy. They are loaded with grams of sugar and fats.
Chocolate may have health benefits and positive effects, but it can have some adverse effects, too. Some effects of chocolate are:
Sugar content: There is high sugar content in most chocolate we find in the supermarket, and these sweet treats can also cause tooth decay and can cause a risk of diabetes.
Weight gain: Some nutrition experts have shown consumption of chocolate leads to a more significant body mass index (BMI) as they have a high-calorie count due to sugar and fat content. It is suggested that anyone trying to lose weight and slim down do careful research of the product first and choose a dark chocolate bar over milk chocolate.
Bone health: Chocolate is said to cause poor bone structure in older women. Studies on chocolate showed that older women who had chocolate every day had lower bone density compared to average women their age.
Migraine risk: flavanol-rich cocoa contains tyramine, histamine, and phenylalanine. Taking too much of these contents are said to cause headache and migraine.
Heavy metals: Some products like cocoa powders, chocolate bars, cocoa solids and cacao nibs are manufactured in mass factories, and due to high demands, they are made in a rush, and because of that, they may contain high levels of cadmium and lead, which are toxic to the kidneys, bones, and other body tissues, and in very high amount may lead to a kidney stone.